Tagaway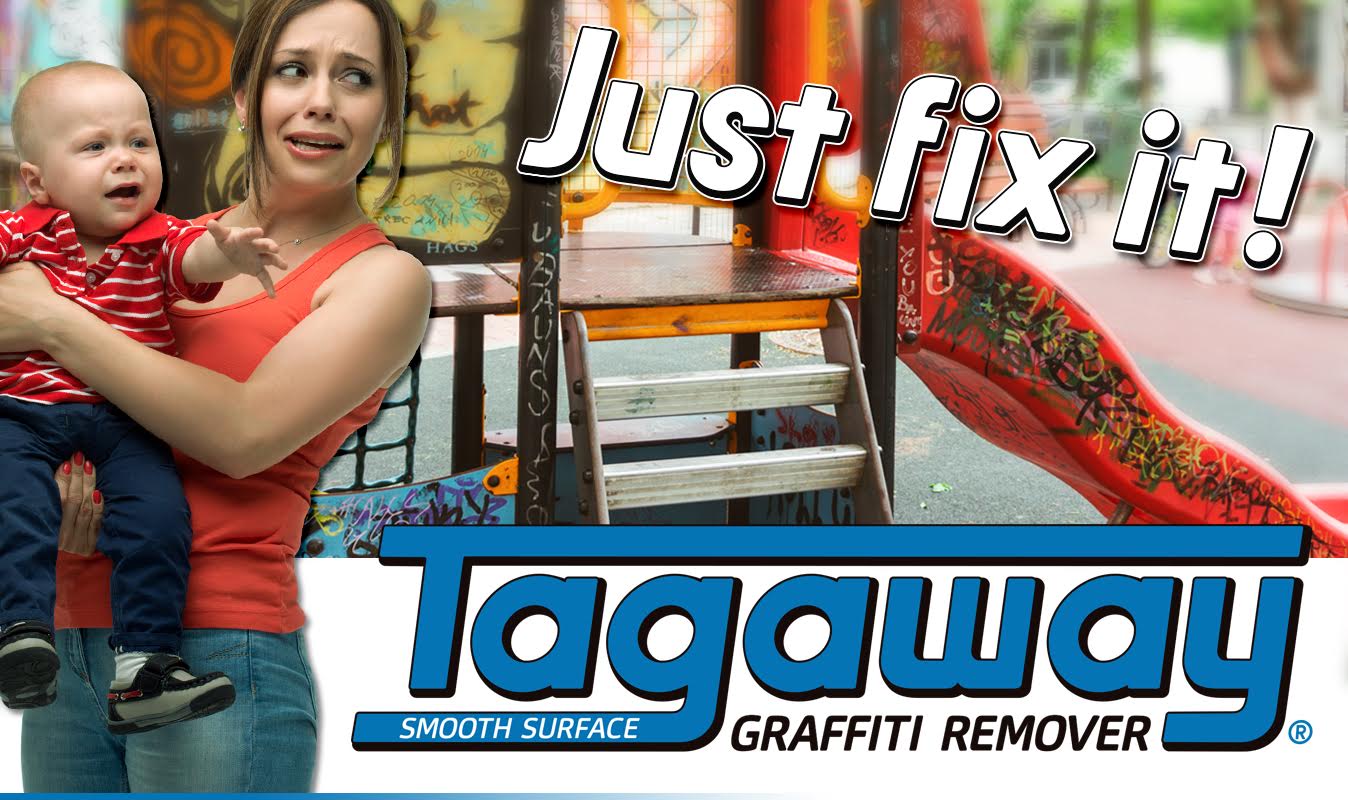 TAGAWAY® graffiti remover, removes graffiti from painted and smooth surfaces.
TAGAWAY® works fast!

Just spray it on.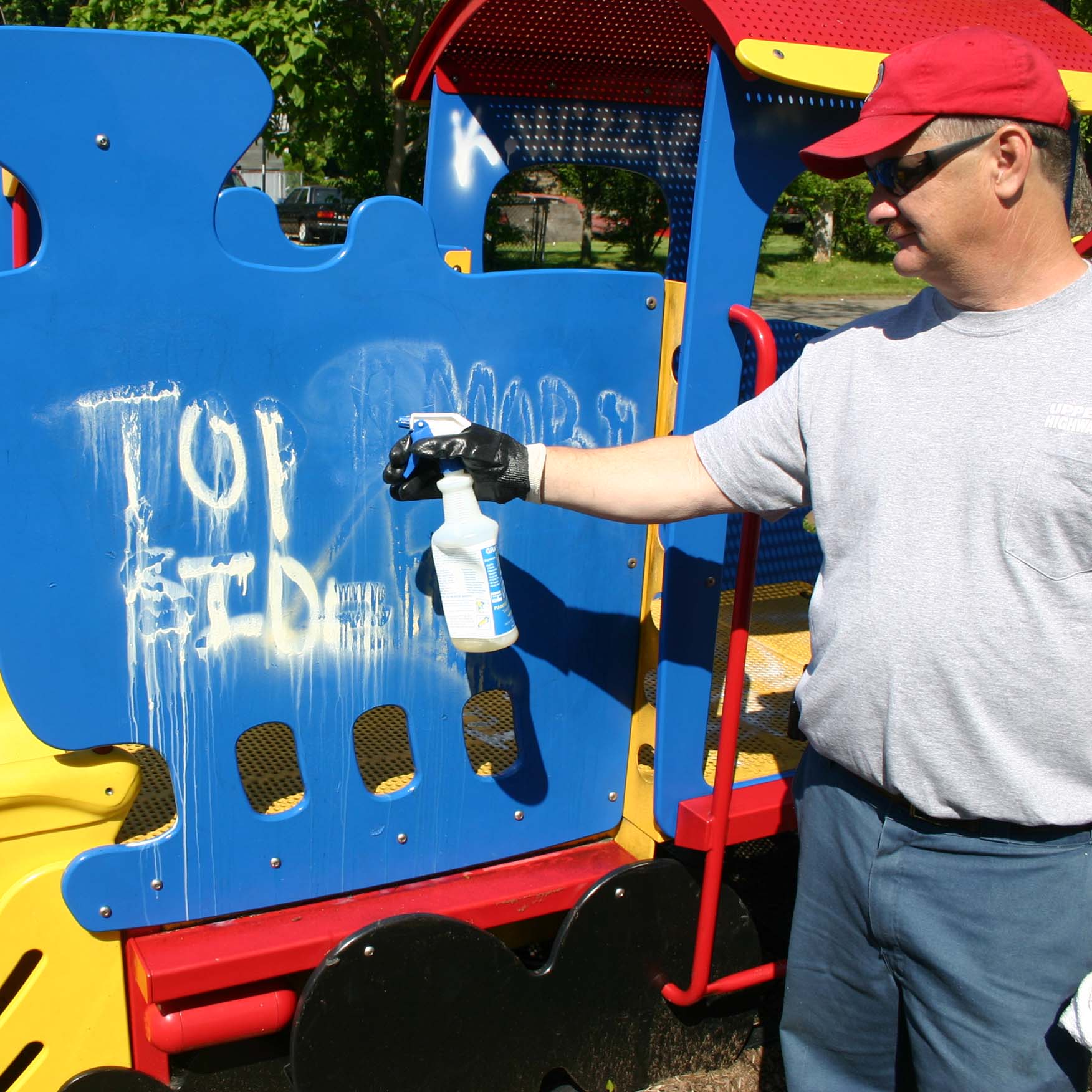 Wait a few seconds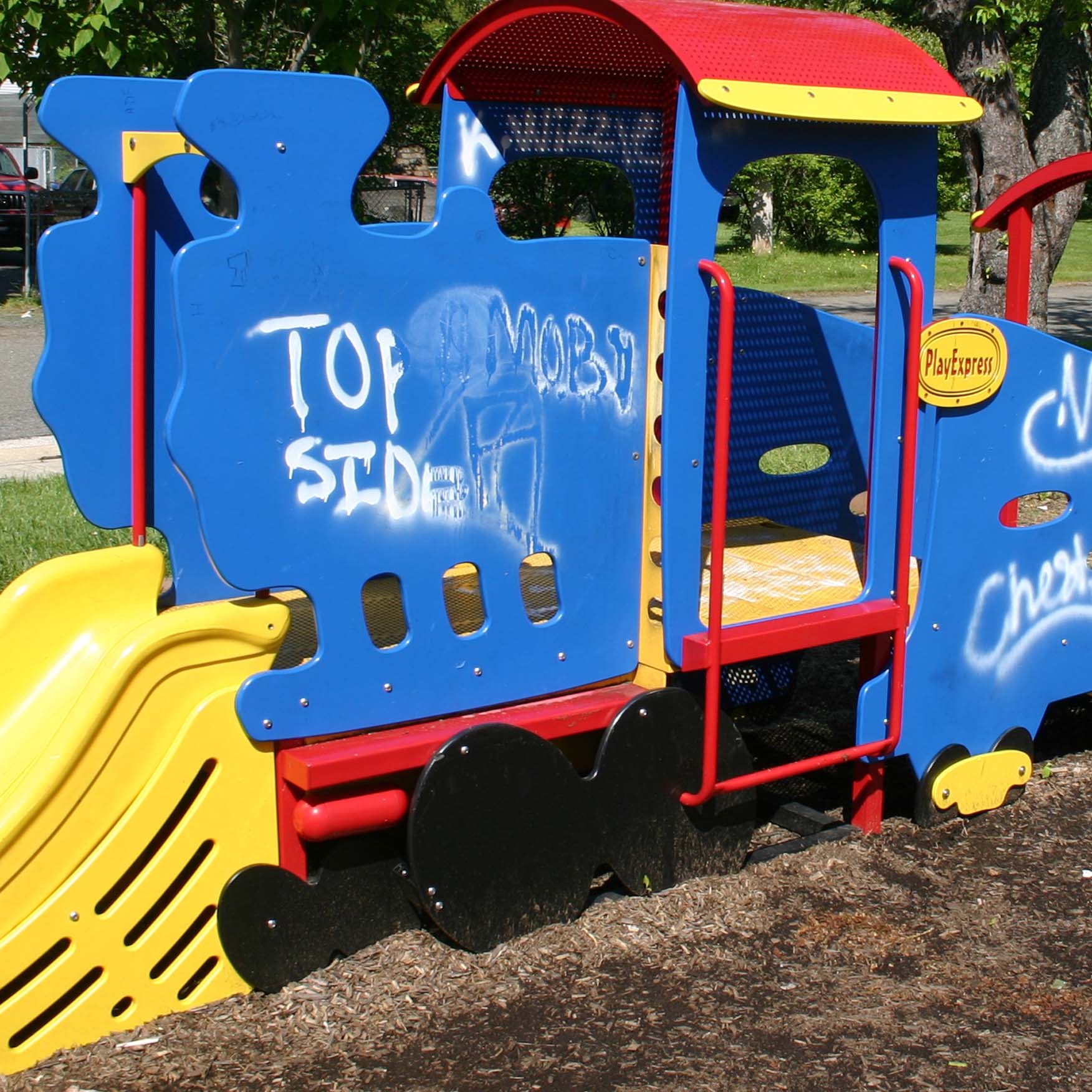 and wipe it off with a dry cloth.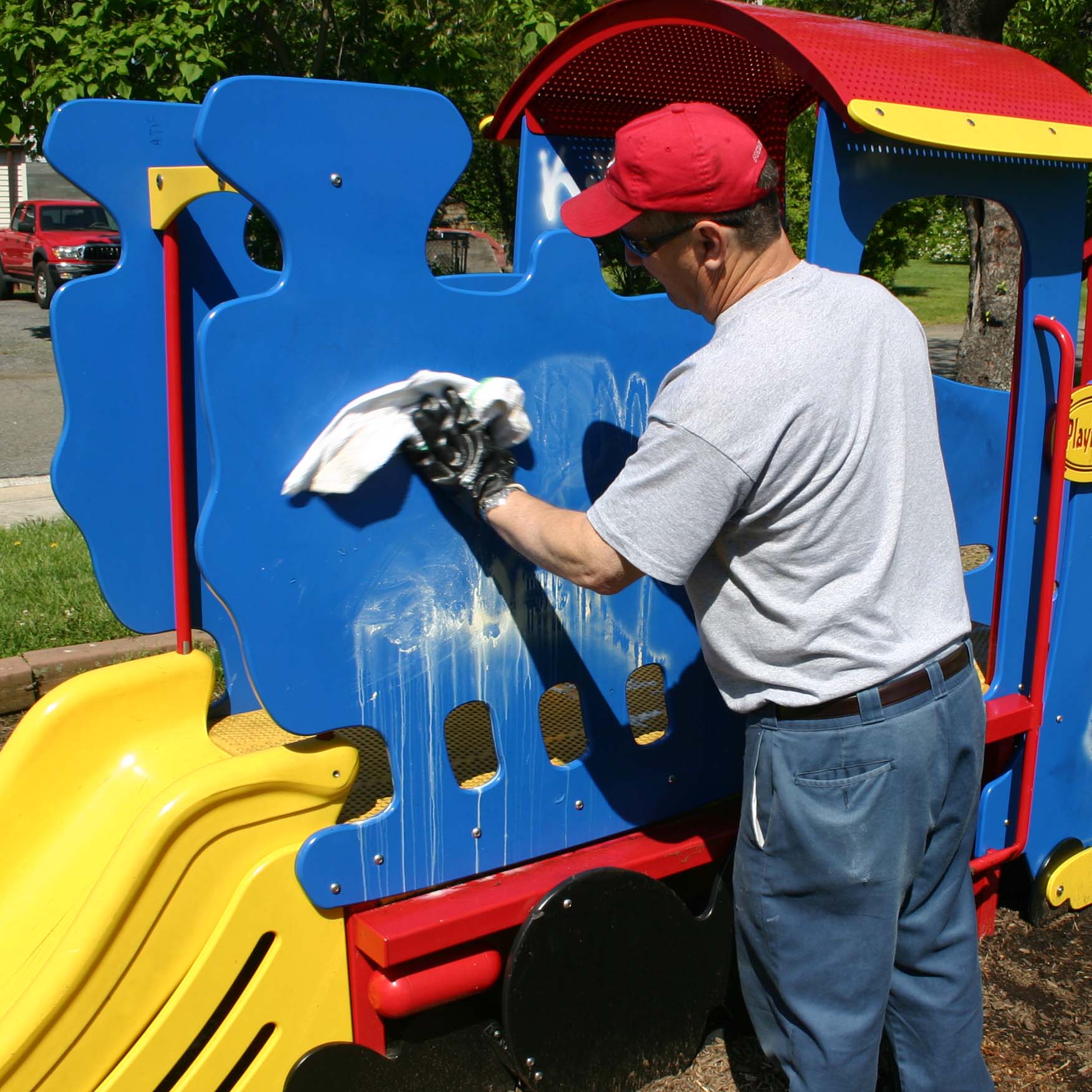 That's right, just wipe it off.

Spray, Delay, & Wipe Away — With Tagaway
The Number One Smooth Surfaces Graffiti Remover Solution
Graffiti is a scourge on properties across the country, and this plague of vandalism is not just restricted to America's metropolises. While spray painted graffiti murals are sometimes appreciated in allocated areas, the defacement of buildings, bridges, overpasses, and schools continue to discredit the community affected. Fortunately, we have designed a product that won't leave property owners restlessly searching for a solution that works.
TAGAWAY® — The Best Smooth Surfaces Graffiti Remover
There are a number of products on the market that claim to remove graffiti; however, these chemical-ridden products are not only harmful to the environment and human health, but they're simply overpriced and ineffective. Alternatively, TAGAWAY® is made from biodegradable ingredients and is cost-effective compared to other products on the market. You don't have to sacrifice quality for a lower price tag with our products. Instead use TAGAWAY®, a budget-friendly, high-value product that strips away graffiti.
Not only is it very safe to use, but it is strictly compliant with EPA regulatory requirements. Our product effectively dissolves paint from smooth surfaces including street signs, school lockers, doors, bathroom stalls, and billboards — to name a few. One of the benefits of using TAGAWAY® is that it leaves the area's original durable surface unaffected!
Restore Your Vandalized Property to Its Original State
There are several factors that play a part in where you work, go to school, or decide to live. TAGAWAY® smooth surfaces graffiti remover clears graffiti from a number of properties that, if defaced, can negatively affect a community and your decision to call it your own. Parents are reluctant to send their kids to schools that are vandalized, not only on the exterior property, but on the interior as well. Common areas inside schools are defaced with graffiti, such as bathroom stalls and school lockers. When school property is filled with graffiti, children are exposed to various forms of slander and inappropriate language.
TAGAWAY® smooth surfaces graffiti remover can lift away graffiti tags from almost any surface imaginable, regardless of the location or climate of the area affected. If you're looking for a quick, safe, and effective solution for vanishing graffiti marks on smooth surfaces, no other product compares to TAGAWAY®.
How to Use TAGAWAY®
Don't waste time and money on commercial products that require repeated use, only to find out that it still doesn't give you the results you'd hoped for. TAGAWAY® smooth surface graffiti remover will save you the inconvenience of attempting ineffective products by making the removal process less stressful. TAGAWAY® works fast — Just spray it on, wait a few seconds, and wipe it off with a dry cloth. That's right; just wipe it off!
Act Fast — TAGAWAY® Does
TAGAWAY® is a direct representation of our company's efforts to create a product that promotes a clean, healthy, and safe environment. Get a smooth surfaces graffiti remover that diminishes marks and spray paint from beloved properties. If you need a masonry graffiti remover to wipe off marks on rough surfaces, such as concrete or brick, get TAGINATOR®. State officials use our products for clearing public areas such as trains, buses, street signs, and overpasses — to name a few. View our assortment of eco-friendly products for a quick, affordable, and effective solution for restoring damaged property and do your part in cleaning up your community. Contact us today to learn more!